Velkommen til Crafton Musikks e-Magazine.

Her finner du mange spennende artikler med dyptgående info om spesifikke produkter, guider om hvordan du velger de riktige strengene for å finne lyden din, eller hvordan du f.eks. finner den capoen som passer deg best. Her finnes også artistintervjuer med interessante, talentfulle musikere som vi, på en eller annen måte, samarbeider med.
Rett og slett god lesning for de som vil vite eller lære mer.

Vi håper du synes det er interessant og informativt.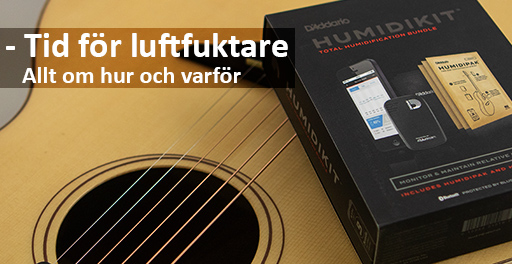 Allt om luftfuktare - hur och varför
Luftfuktighet är kanske något de flesta inte direkt tänker på så ofta, kanske rent av aldrig.
Eventuellt slängs det en tanke åt det hållet när man är lite torr och trist i huden under vintern men de flesta kanske bara tror att det är kylan som bråkar med en... läs mer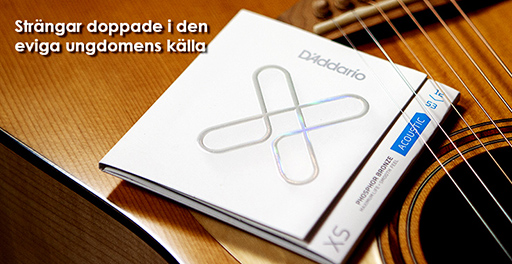 D'Addario XS - Doppad i den eviga ungdomens källa.LokNob - En magisk lösning
Som gitarrister är det några drömmar vi alla delar, exempelvis uppfinnadet av det magiska talangpillret som omedelbart gör att vi kan spela det vi vill. En annan gemensam dröm för alla gitarrister är att det fanns en gitarrsträng som behåller sin ton för evigt... Läs mer.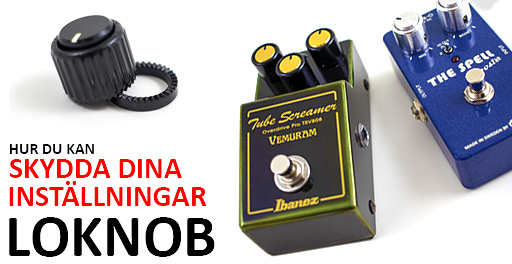 D'Addario LokNob - En magisk lösning
Tänk dig att du stått i veckor, kanske år, och skruvat till ditt gitarrljud. Minutiöst har du justerat din förstärkare och dina pedalers inställningar för att få till det "perfekta ljudet"... Läs mer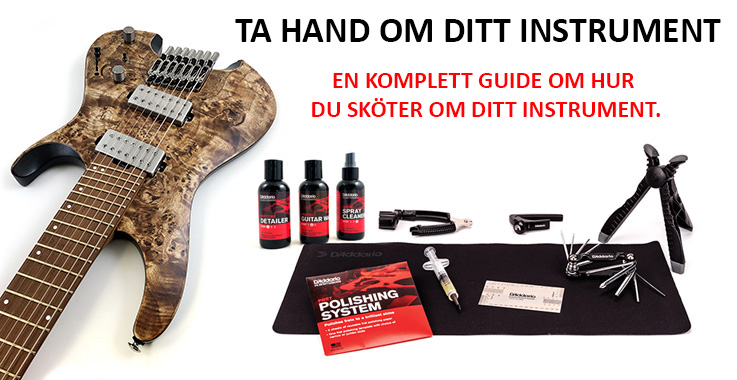 En komplett guide om hur du tar hand om ditt instrument
Vill man att ens instrument skall hålla länge och fungera som förväntat behöver man sköta om sitt instrument lite då och då. En del av det är av kosmetiska anledningar... läs mer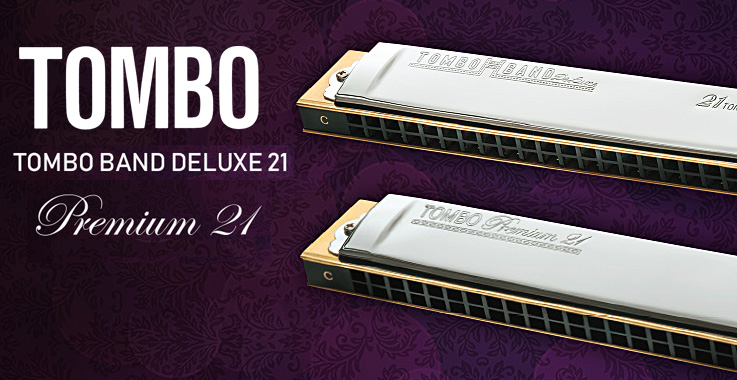 Nya Tombo Premium 21 eller traditionella Tombo Band Deluxe 21?
Intresset för munspel är riktigt stort i Japan. Där finns hela munspelsorkestrar, munspelsföreningar och dedikerade tidskrifter för entusiaster. Det är inte bara blues som spelas utan ensemble-musik...Läs mer.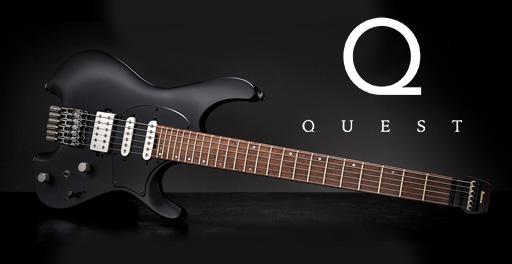 Ibanez Q (Quest) serie
Q serien är en serie helt nyutvecklade huvudlösa instrument från Ibanez.
Många kommer att se dem som en logisk utveckling på den framgångsrika EHB basserien och redan när de släpptes i slutet av 2019/början av 2020 började folk spekulera om när gitarrerna skulle komma...
Läs mer.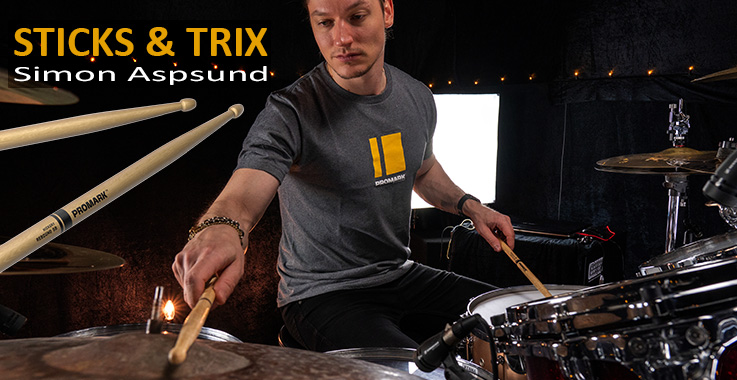 Sticks och trix med Simon Aspsund.
Tillhör du dom som imponeras av trumslagare som behärskar konsten att trixa med stockarna medan dom spelar? Jag är en sådan, ja inte en som kan trixa med stockarna men en som imponeras av det. Självklart skall det inte gå ut över spelet i sig men är definitivt något som kryddar en livescen... läs mer.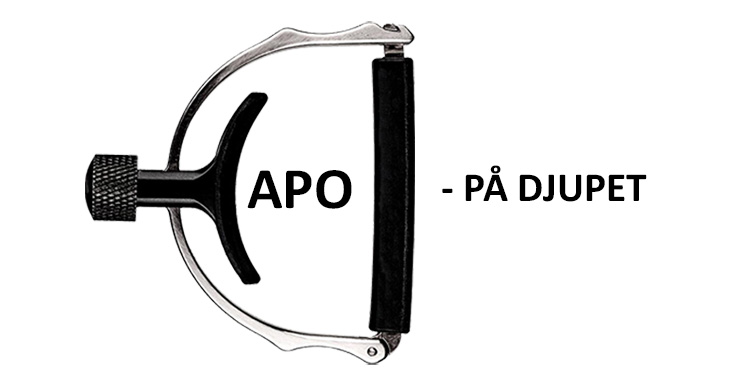 Capo - På djupet. Allt och lite till om capo.
Capo, capodaster, Capotasto, barréklämma, kapodaster, capo d'astro, som sig bör har ett kärt barn många namn. Vilket namn man väljer att använda på dessa fantastiska verktyg är inte så viktigt för annat än att man ber om rätt sak i butiken när man skall köpa en... läs mer.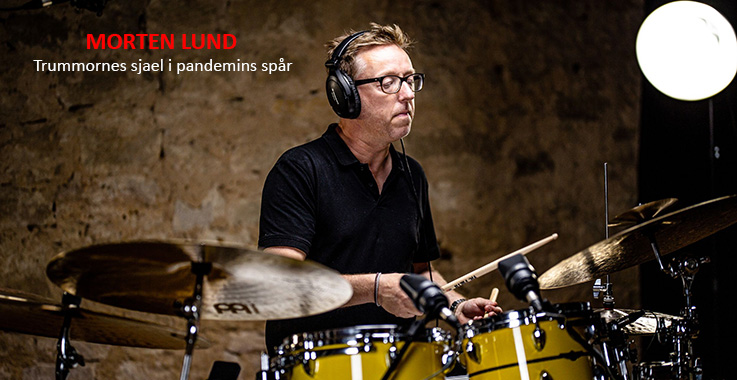 Morten Lund – Trummornes sjael i pandemins spår
Danske Morten Lund är en av våra mest aktiva och meriterade trumslagare. Hans musikaliska touch och dynamiska spelstil har skapat berömmelse bortom de nordiska scenerna. Morten har spelat med en lång rad artister och musiker som… läs mer.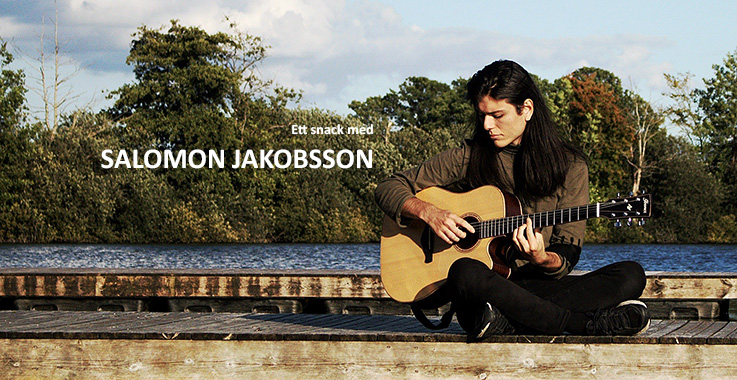 Ett snack med Salomon Jakobsson.

Det har alltid varit samma saker som fått mig att gå i gång mer på vissa musiker än andra och det är alltid såna musiker som jag fortsätter lyssna på över tid och som blir verkliga favoriter. Saker som lockar är eget uttryck och/eller en förmåga att tänka utanför boxen...
visa mer.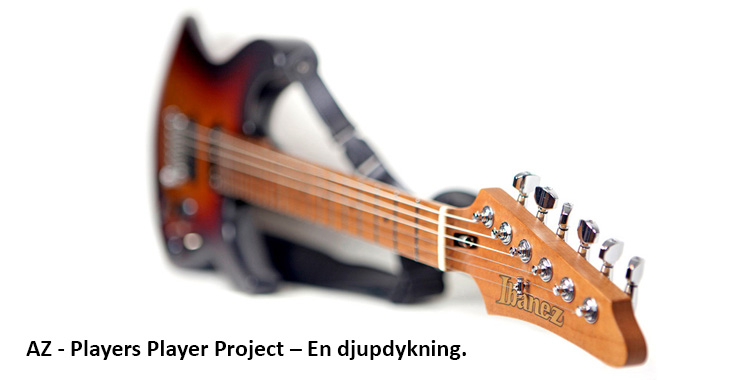 Ibanez AZ - Players Player Project -
Namnet på AZ serien kommer från det engelska uttrycket "A to Z", A to Z betyder enkelt förklarat "a complete guide" (en komplett guide) till ett ämne. Den tanken var designiden bakom serien, att skapa en gitarr som kan allt och passar till alla, den kompletta gitarren...
visa mer.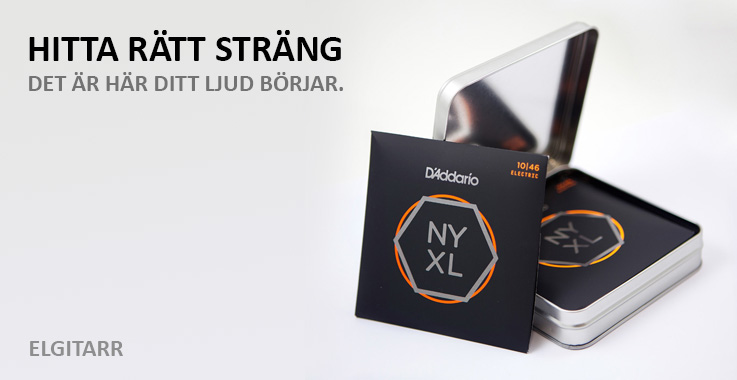 Hitta rätt sträng.
Strängar är tveklöst en fundamental del av ens spelande, det går liksom inte att förbise dem, utan strängar inget ljud alls.
Det är med strängarna du skapar ditt sound, din ton och ditt ljud.
Trots detta det en sak som ofta förbises av... visa mer.

XS andas nytt liv i världen av coated strängar. Med en ultratunn coating-film på de spunna strängarna och en unik polymerbehandling på de ospunna så erbjuder XS vår högsta nivå av skydd för maximal livslängd i kombination med en sällsynt mjuk och slät spelkänsla...
visa mer.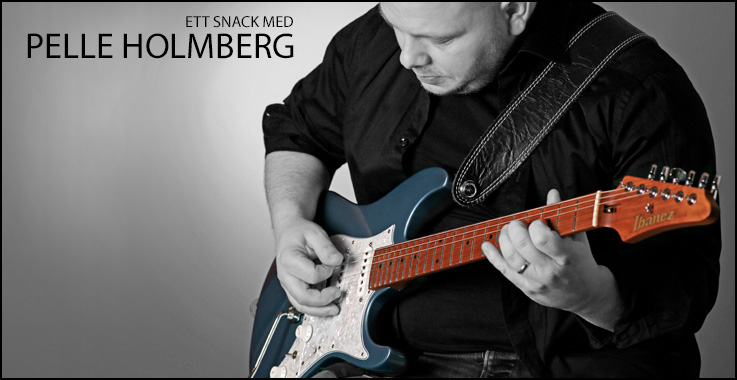 Ett snack med PELLE HOLMBERG
.
Ibland stöter man på gitarrister som har förmågan att "låta som sig själv" oberoende av i vilket sammanhang de befinner sig i. Jeff Beck är en sådan gitarrist, Allan Holdsworth en annan. Det finns och har funnits en del sådana gitarrister där ute, men det är en ovanlig egenskap...
visa mer.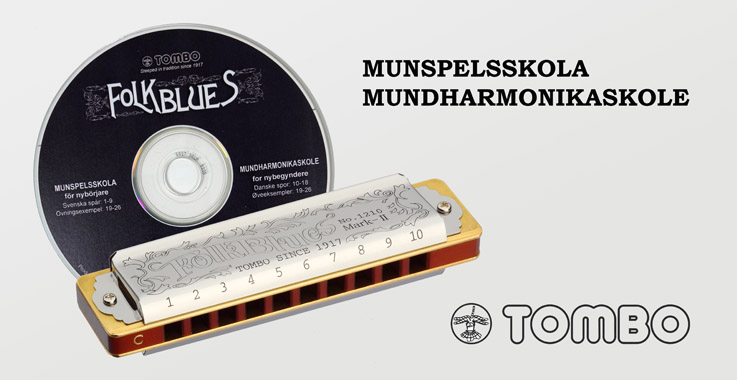 Lär dig att spela Blues-munspel på 15 minuter!

Med vår munspels-skola lär du dig den grundläggande tekniken som behövs för att spela blues. Lyssna också till våra övningsexempel med bakgrunder som du själv kan spela till. Varje låt är inspelade med och utan munspel... Läs mer